Hello every one,
Welcome to my world.
My name is Shakil Huq. Basically I am an artist. But my life is quite interesting. When I was kid I used to follow my dad a lot. Because my dad was an great artist and interior designer. As a result after finished my school I went to art collage. I was student of painting and graphics. Funny thing is for living I do something else. But I never thought I'd take camera on my hand some day!
Besides painting I have few more hobbies. One of them is traveling. From my child hood. It was my dream that I'll see the whole world. I have been few countries as well. But it's not enough for me. I want to see more and more. I want to see different countries, people, culture, lifestyle, food and much more. And thought I should capture those memories as well.
My first camera was an APS still camera. I used to play with my toy camera. I took many photos with that camera. It was really a good camera. And that camera really turned me on. One-day morning I wake up and suddenly decided I'll be a photographer too. It's about three years ago. And from then am still with my camera. I am a self-taught photo man. I do any kind of photos. But people, nature and beach is my favorite subject.
Since I started photography I worked really hard. Photography is an expensive hobby. It's not for people like me. But I want to learn more about photography. I want to be a PHOTOGRAPHER.
I create this site for my family, friends and people from all over the world. Please whenever you get time do visit my website, flickr and my photoalbum. Leave comments and suggestions. Nothing else if you like my work that's enough for me.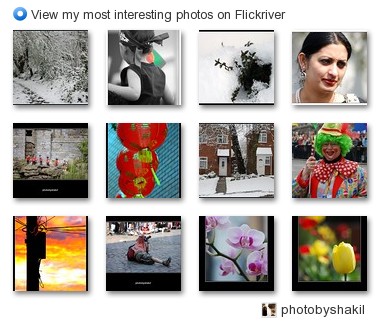 TO VIEW MORE PHOTOS PLEASE
CLICK
HERE.